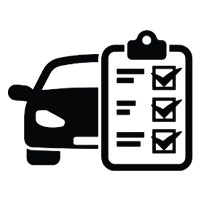 Diagnostic Checks
We have invested in 2 diagnostic machines which are used to detect electrical faults, warning lights and emission issues to identify problems.


Brake Tests
We have a brake roller machine to check brakes and have ballast weights & trailer to use for loaded brake testing.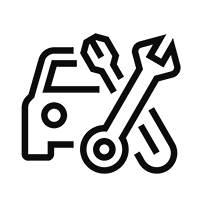 Routine Maintenance & Inspection
We carry out regular routine maintenance and inspection as required to ensure your commercial vehicles are safe and roadworthy.
MOT Preparation
We prepare HGVs for test and take them for testing off site. As part of the preparation, we carry out the annual brake and smoke test and can also steam clean the vehicle if needed. In the case of HGVs, generally the vehicle is required for 3 days to allow time for any additional work required. The vehicle is tested on the 3rd day.
Repairs

We carry out a range of repairs as required and will provide a quotation for any major work which will be discussed and agreed with you before work begins.
We can keep any parts that have been replaced for you to view if requested.
Full Servicing

We offer annual and interim servicing for all makes of vehicle from HGVs to small vans offering cost effective maintenance carried out by experienced and qualified staff.
Helping to Minimise downtime and keeping your business on the road.
Our services include:

MOT Preparation
Routine Maintenance
Routine Inspections
Full Servicing
Repairs
Quotes for major work
24 Hour Breakdown (cover for existing customers) 
Longstanding reputation
Workshop Facilities
In our large, fully equipped workshop there are 2 inspection pits, 2 light commercial vehicle ramps and 1 car ramp.
A rolling brake machine and two diagnostic machines complete our facilities.
We also carry out horsebox maintenance, servicing and repairs.
To help our commercial customers manage their vehicle fleet Mandy will provide a full rota system so that you have advance notice of the dates of inspections and MOTs through the year. This helps you to plan ahead when it comes to scheduled maintenance throughout the year.
The MOT expiry date and service interval details are fed into our system which then provides a schedule for each vehicle, ensuring that statutory requirements are met.